By Tenisha Mercer
www.HairNista.Blogspot.com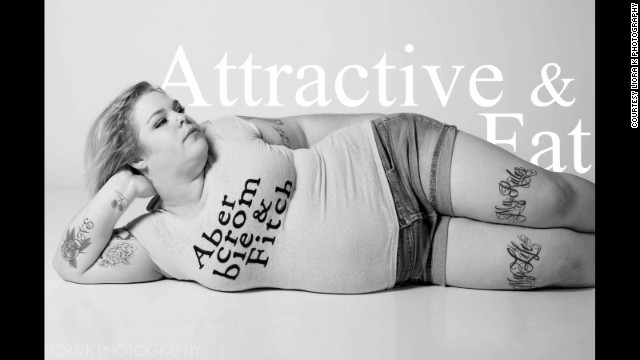 Abercrombie & Fitch is known for stepping knee deep into controversy.
So it's no surprise that the retailer known for its edgy advertising is raising feathers -- this time for refusing to manufacture plus-sized clothing to teens. . The retailer's refusal to sell larger clothing has hit a nerve, with some celebrities and everyday people, alike, calling for boycotts, to an online campaign to donate Abercrombie clothes to the homeless.
Abercrombie doesn't make clothing beyond a size 10 -- effectively lopping off average sized folks.
It's even sparked a rebuttal, called "Fat & Attractive," a
video
by plus-sized blogger Jes Baker.
A&F, meanwhile, has backpedaled, apparently, and apologized for these comments, made in a 2006 interview by CEO Mike Jeffries:
"We go after the attractive all-American kid with a great attitude and a lot of friends. A lot of people don't belong [in our clothes], and they can't belong. Are we exclusionary? Absolutely. Those companies that are in trouble are trying to target everybody: young, old, fat, skinny. But then you become totally vanilla."
The comments originally appeared in Salon but were recently republished by Business Insider. It's not the first time that retailers have gotten into hot water over plus-sized clothing. UK-based retailer Zara has also faced similar allegations that it does not sell larger clothing.
What do you think about Abercrombie & Fitch?