By Tenisha Mercer
www.HairNista.blogspot.com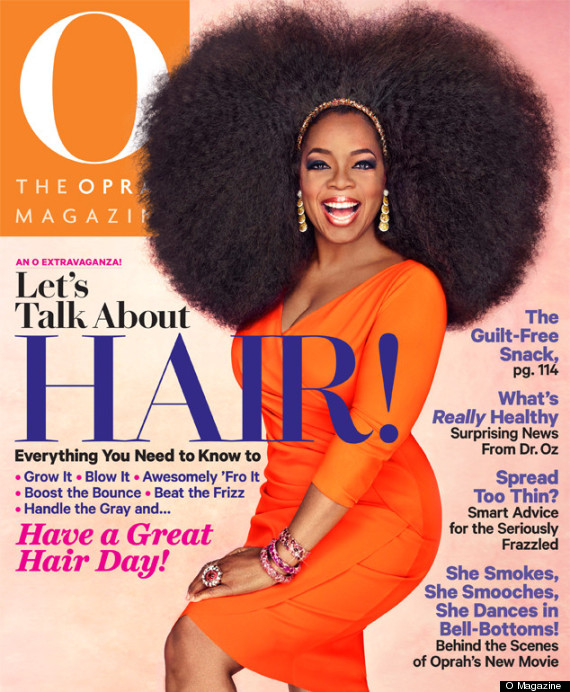 Oprah Winfrey is rocking another afro on the September cover of O Magazine -- this time a huge afro wig.
The hair? It's huge. Last year, Oprah rocked her own afro on the cover last September. Might September be the
natural hair
cover month? Hmmm.
Slight departure this year with the wig, but beautiful, nonetheless. Her hair weighs a whopping 3.5 lbs and was created by Bey's stylist, Kim Kimble for Andre Walker. We've got some natural hair folks who actually have real hair that big and large.
This is what Oprah told Us Weekly about the wig.
"I wish I could say it was all mine," she said. And the 59-year-old star goes on to say: "My own hair is shorter, not quite so spherical, and a lot lighter. But that doesn't mean it never gives me grief. When it comes to hair, I'm in the same boat as most every other woman. The way we feel about our hair is universal --- we love it when it looks great, we can't stand it when it looks not so great, and we all want it to tell the world something about us."