By Tenisha Mercer
www.HairNista.Blogspot.com
The MTV Movie Awards in LA on Sunday had some fashion hits ...and misses.
Rihanna and Lupita Nyong'o on the red carpet at the MTV Music Awards in LA
Academy Award wining actress
Lupita Nyong'o
showed up in a beautiful tribal inspired outfit (12 Years A Slave won Movie of the Year). Rihanna on the other hand, showed up looking like she was ready for a sexy evening in boudoir fashions. Appropriate for the bedroom, but on the red carpet?
Two very different looks. Which one do you like more?
Here's an upclose look at what Lupita wore. I love her hair -- is that a kiny hair piece? And the shoes be killin' `em.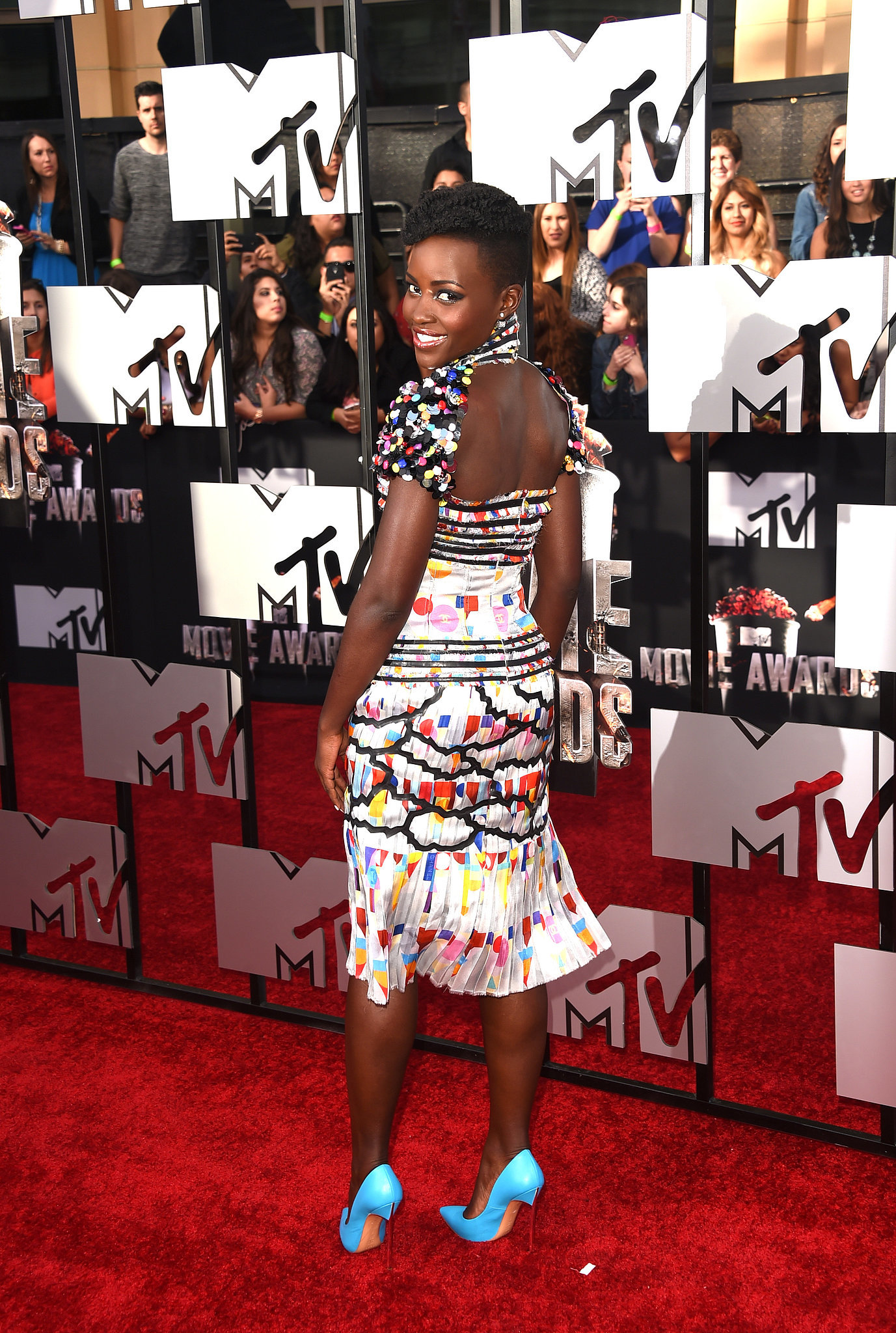 And
Nicki Minaj
wore a simple, understated black dress with gold accessories, as well as much simpler sideswept hair with ombre highlights. I really like the look on Nicki.