By Tenisha Mercer
www.HairNista.Blogspot.com
Call it the battle of the
doobies
. Days after Rihanna rocked a doobie on national television at the 2013 American Music Awards, stylists are already "claiming" the "style."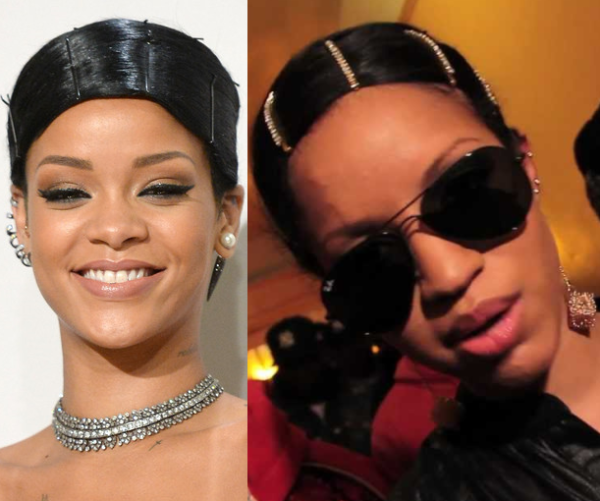 Really? Even if it were true, can you really claim someone swagga jacked a style that isn't copyrighted? Is it the blinged out hairpins? It's so much hilariousness here that it's sickening. Rihanna's stylist, Ursula Stephen, posted a pic of her doing the style on Rihanna on her Instagram page.
Isn't this like someone saying they stole my weave? I'm not even going to repeat half the things this person's claims. Read it
here
.