By Tenisha Mercer
www.HairNista.Blogspot.com
After a rough winter that I'd like to forget, it's finally
SPRING
! WOOT!
Which means that spring fashions are just around the corner. Here's what I'll be rocking this spring.
Moto jacket:
This is a carryover from fall trends, but it's uber hot for spring, too. Pick a moto jacket that's in a fun spring color, like white, to pair with bright colored crop jeans.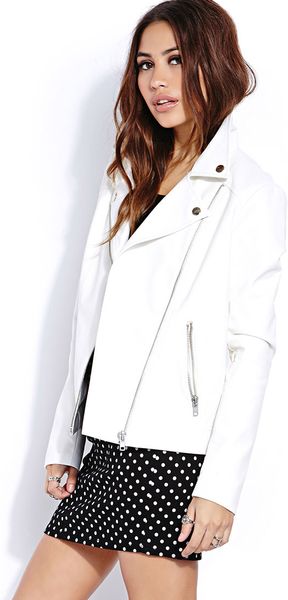 Pleats:
Pleats are huge. Not those old fashioned pleats, but modernized, softer pleats that don't add so much to the hips. Think lightly pleated skirts and dresses, like the one below.
Crop top:
Not since the 80s have crop tops been so fashionable. It's a trend that most women can wear and that can be age appropriate in many cases IF you pare a crop top (no, not the teeny eeny ones) with a high-waisted skirt or pants so that only a sliver of skin is showing. Trendy, sexy AND age appropriate but ONLY if your stomach doesn't hang inches over your pants. You've been warned!