By Tenisha Mercer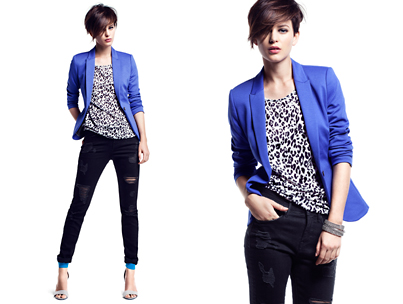 H&M pairs a leopard top with a bold blazer, which is $34.95 I love those distressed jeans.
You probably aren't thinking about spring fashions yet, but H&M gives us a bit of insight about what's hot for the upcoming season.
This spring, think bold, graphic prints and strong colors.
Try animal prints and electric blue, for example. Animal prints are a classic print, but it's been particularly "strong" the past few seasons, while bold, graphic prints and strong colors have been in for quite a few seasons now.
H&M says printed trousers, biker jackets and blouses are also hot for the season.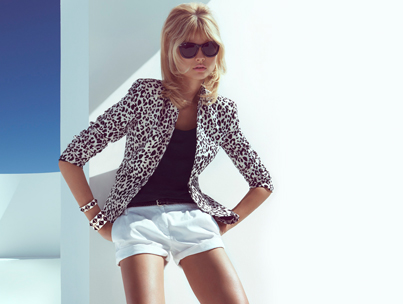 Love this blazer! Off to find it NOW!
What fashions will you be rocking this spring?